We recently had the pleasure of making a donation in Rochdale. The money donated will be used to fund 5 new slide sheets.
Slide sheets are used every day to turn and move patients easily, ensuring little discomfort, they also make it physically safer for the nurses too.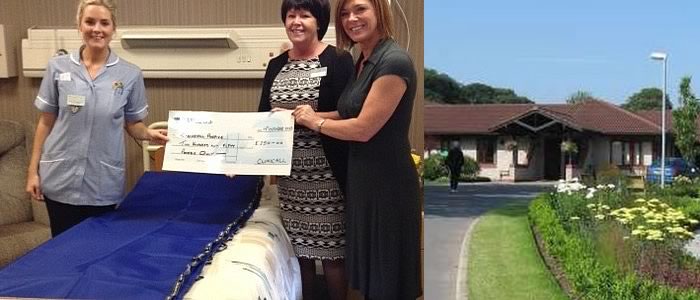 Testimonial:
Over recent months, and due to some difficulties in recruiting, we have used the services of Clinicall to provide us with medical cover in the form of locum doctors. In most cases these doctors work alongside our experienced Hospice doctors, although in some cases the locum has worked independently, supported by Hospice specialist nurses. In all cases, we have found the staff at Clinicall to be extremely supportive, responsive and helpful. Where possible, they have matched the locum doctor to meet our specific needs, in relation to experience in palliative and end of life care and have attempted to provide us with continuity, where this has been possible. All the doctors that have come to us from Clinicall have been extremely professional and conscientious and have worked well alongside our existing team of doctors and nursing staff. An added bonus to us (as a charity) is the knowledge that clinicall reinvest any profit they make back into the local community. We are extremely happy with the service provided and will continue to use Clinicall for our locum doctor requirements in the future and recommend the service to others.
Director of Clinical Services